Being raised on the ranch, Luie, eldest of five and founder of the Happy-Hens thinks back to some of his earliest memories working with his dad on the ranch at about 4 years old, pulling a small red wagon with a pile of flats inside, collecting freshly laid eggs with his dad.  He was about 8 years old when his grandfather, Opa, taught him how too plow.  It was at that moment, with the smell of the dew fallen dirt, in the crisp morning air, that he decided he wanted to be a farmer.  That decision got a little lost as the years went by, but in spring 2011 after attending Cal Poly and getting a Bachelor's of Science in Agriculture and Business he returned to the family farm and began brainstorming new ideas with his mom, Bernice.  Shortly after coming to work on the family farm a vendor asked him whether they'd consider raising PASTURE-RAISED HENS.  This began a whole journey on discovering what in the world PASTURE-RAISED eggs were.  Then in the beginning of 2012 Happy-Hens was birthed out of his desire to produce the most nutritional and tasty eggs on the market while leaving behind the lightest footprint on the environment using all recycled materials for these happy girls.  A few short years later a little gal came to the ranch with just as much passion for quality as Luie had.  After many unrelenting requests to allow her to learn the process of raising hens this marvelous way, Luie finally gave in and hire her on to help with some of the task on the ranch with the expectation she wouldn't be there long.  To his surprise, not only did she stick around but she was much tougher than she looked.  After about a year of growing and expanding the business together, Luie decided she was too good to let go and asked her to marry him.  Chloe is now in charge of all our birds health and safety, Sales and Marketing and any other hats or roles that Luie asks her to fill.
They have also began expanding their own flock and have a beautiful three year old, Abigail, a one year old baby boy, Amos and another little surprise expected to arrive in Summer 2021!
May 11th, 1955 Eb (Opa) and Annie (Oma) Hogervorst emigrated from the Netherlands shortly after they were married.  After a nine day sea voyage they arrived in New Jersey.  They toured New York for a day and then jumped on a bus headed to California.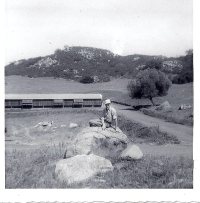 Now talk about not wasting any time!  Their journey across the country began on May 21st and they arrived in San Diego the very next week on May 30th.
They immediately began looking for work.  A dairyman named Cornie De Young, in Chula Vista needed a cow milker and Opa was hired.  They even provided a small house for Opa and Oma to live on the dairy which was located at the north end of 1st Avenue.  (Today the 805 freeway runs through the land where the dairy used to be.)  They borrowed a gas stove, purchased a new refrigerator and were loaned a bed from Oma's sister.  They even bought their very first car, a used 1947 Dodge, for $395.00 which was quite a cause for concern for the young couple because what would their friends think that they had such a fine car as poor, young immigrants?!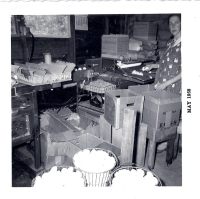 After about a year and a half of working on the dairy, Opa and Oma had a dream, they wanted to run their own business.  So on October 1st, 1957 after saving every penny they made, Opa and Oma purchased a chicken ranch… the only problem was that they didn't know a thing about chickens, but as it goes, Eben-Haezer, God will provide.  Opa and Oma, bought the property and business from a lovely Russian couple, John and Marie Tickunov.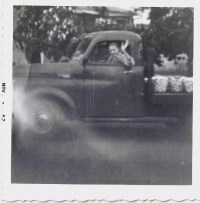 The Tickunov's decided to stay for a few months and taught them everything there was to know about the chicken business.  At that time the ranch had 4000 layer hens and the eggs were collected in wire baskets, placed on flatbed trucks to be transported to the egg room where they were washed on a small egg washer, hand packaged, then picked up by their egg buyer Arden.
Oma worked right alongside Opa while raising up their own brood of seven children.  Those seven children grew up with some serious work ethic and every one of them was out helping on the ranch at early ages.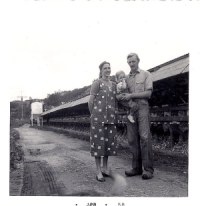 Naturally Opa did lots of building in the years that followed with many additions to the farmhouse to accommodate the growing family as well as many of the layer houses to accommodate the growing number of hens that continue to be in production at the Eben-Haezer Poultry Ranch today. Thankfully Oma's cousin Luke Van Egmond, who was a carpenter, was there to help him all the while.
In 1995 Opa and Oma officially retired.  Once Opa and Oma retired, their daughter Bernice and son-in-law Luis along with their five kids took over the farm.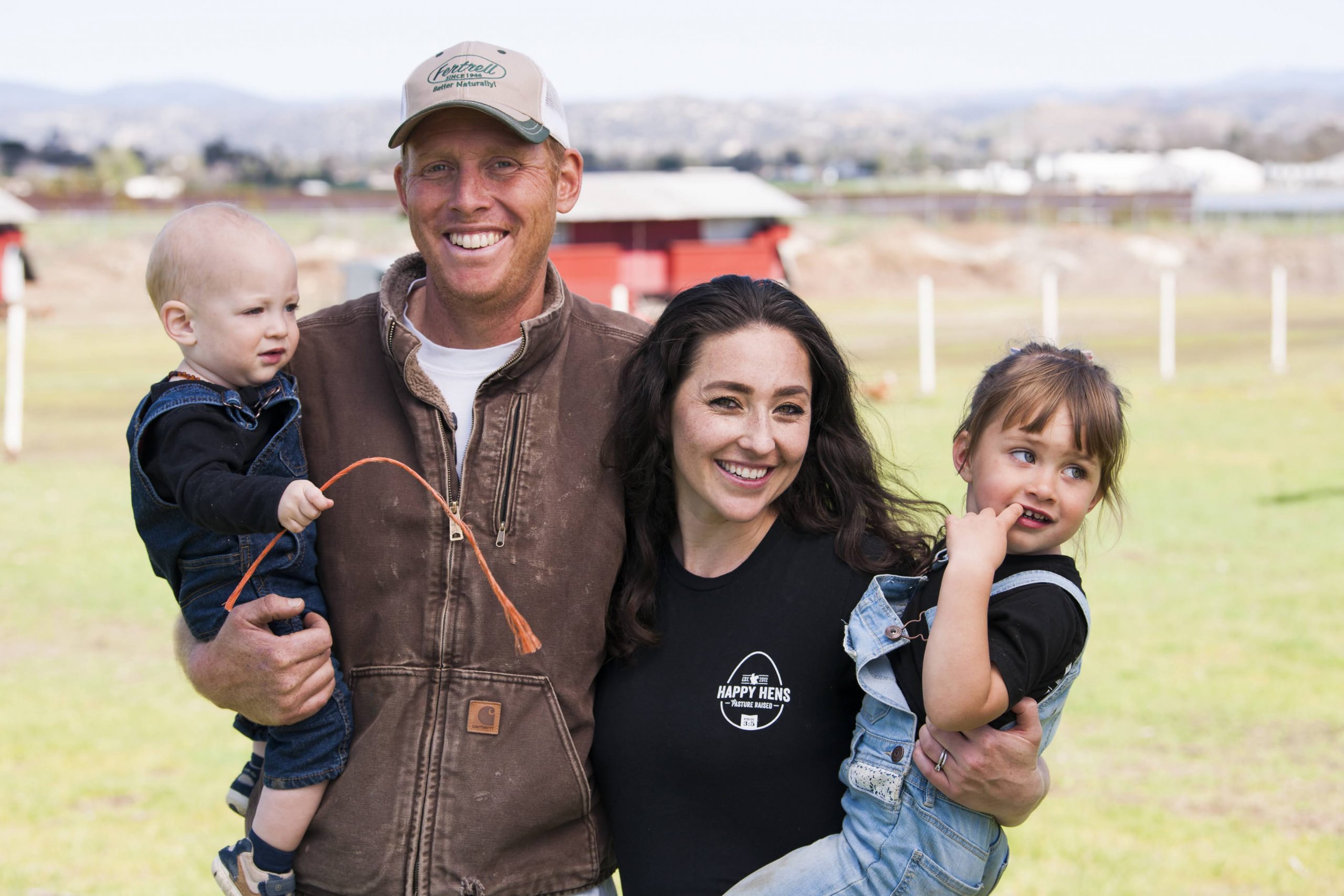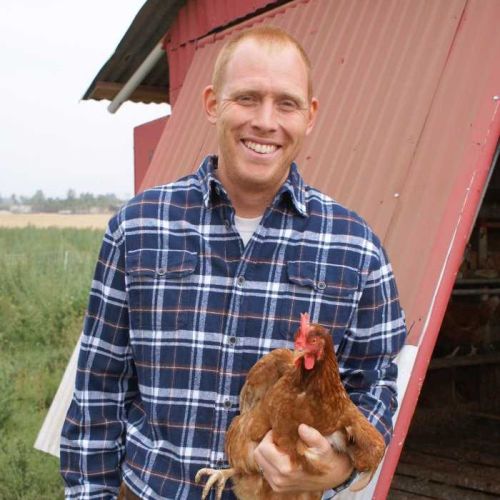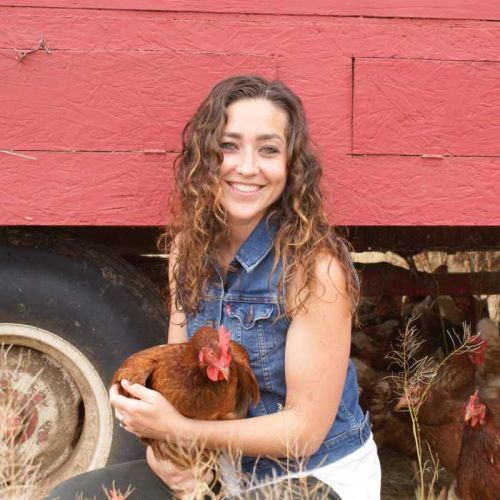 We believe if you aren't proud of what you are doing, you should NOT be doing it.
So you better believe we are putting our HEART and SOUL into everything we DO to make
our HENS as HAPPY as possible,
and our EGGS the TASTIEST on the market.